Corporate Profile
Established in 2004, LightPlan is an independent consultancy practise delivering a range of professional lighting design services from our office in Perth, Australia.
what we are 
Lighting is for people; at LightPlan we take a holistic approach to all assignments, whether large or small, interior or exterior. We reinforce the view that light is the 4th dimension in architecture and planning; therefore our designs strive to create a seamless integration between light and the built environment or work place with the aim of creating a feeling of well-being, vibrancy and environmental pleasantness.

As a fee-for-service design consultancy we work with passion and integrity to ensure our clients receive state-of-the-art advice, coupled with innovative practical solutions to their lighting projects. Through a pre-agreed brief and design process we work on our client's behalf to realise an appropriate and distinctive luminous environment within an agreed budget and project time-lines.

Our ability to conceptualise and implement unique yet practical lighting installations that are able to withstand the rigours of public activity is a skill that has been demonstrated repeatedly.
LightPlan has a reputation as an experienced consultant in the fields of lighting strategy, nightscape planning, controlling the obtrusive effects of outdoor lighting, visual ergonomics, lighting audits and condition reporting. Our expertise draws from a broad base of interior and exterior architectural lighting design projects including building facades and streetscapes, place-making, heritage and conservation, museum, gallery and exhibitions, landscape, civic, public utility, sports, security, industrial/mining and ephemeral installations.
LightPlan traditionally works as a project team-member alongside other architectural, design and engineering professions. We also work directly for the corporate community, all tiers of government, arts and exhibition organisations, mining and natural resources companies, occupational health and safety personnel, and the facilities management sector.
Each project requires specific resources. Where appropriate, LightPlan will often assemble a team of individuals with disparate talents in the areas of lighting design, interior design, urban planning, engineering, graphics and architectural drafting, so as to fully service the needs of the lighting design project.
Selected international projects may be undertaken in collaboration with other lighting design practices upon request.
After nearly 43 years working in the lighting industry and design community, on 31 May 2021 James Wallace was pleased to relinqush ownership of LightPlan to Perth-based V Lambda Lighting Design.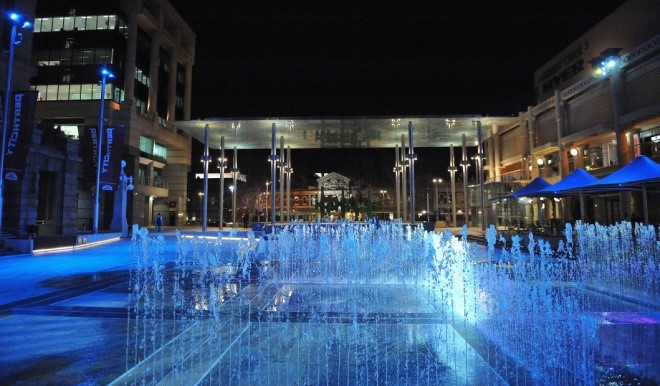 award-winning project: one of many nightscape scenes at Forrest Place Redevelopment, Perth, Australia: 2014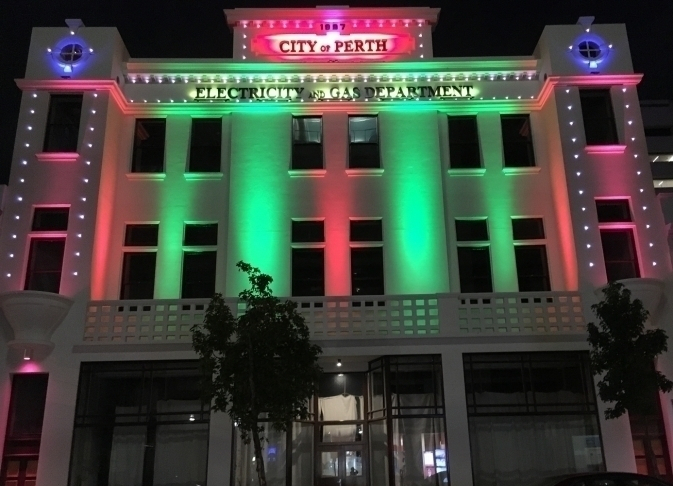 award-winning project: facade feature lighting at Western Power Murray Street Offices, Perth, Australia: 2018                 

where we're involved            
| | | |
| --- | --- | --- |
| interior and exterior | architectural | heritage |
| public open space   | environmental, obrusive light mitigation | industrial and natural resourses   |
| landscape & hardscape    | public art and place-making | museum, gallery and display |
| effects and interpretation   | urban nightscape planning    | materplanning and strategy |
what we offer
LightPlan's range of specialty services is divided into two distinct areas:-

1. "Lighting Design" - a full scope of professional lighting design services including site/space assessment; conceptual design; design development; preparation of detailed tender-ready drawings and documentation; tender review assistance; site inspection and direction during construction of the works; attendance at commissioning of the works; review of "as-constructed" drawings; coordination during deflects liabilitiy period; post-occupancy appraisal; issue advice of practical completion and final completion of the works.  

2. "Lighting Assessment" - site audit and condition-reporting of lighting in the workplace and public or private spaces; advice in response to OSH lighting-related matters; assistance with lighting-related risk management assessments; obtrusive light compliance (glare, light trespass and/or light polution) to AS/NZS 4282; predictions and design mitiagation for developments in or near evironmentally sensitive sites; verification of code/standards compliance of proposed lighting to commercial interiors, public carparks, mixed developments, industrial sites, outdoor sports facilities and the like.